Over the course of the last several years I have been passing on what I find to be important information. Sometimes it has been, encouraging you to utilize a blog, other times, FaceBook or using a Newsletter to stay connected with your customers and prospects.

I have also suggested specific tools to take advantage of your site visitors… All of this to take advantage of mostly inexpensive or free tools to capture your share of the traffic on the internet.
We installed FREE Online Chat services, for FREE, added Blogs at no cost, helped our clients with Twitter and FaceBook, even encouraged attendance at a FREE Social Networking conference, where I bought lunch for our group.
All in an effort to encourage you to consider and bring as much information to you as possible.
I have also  tried to raise everyone's awareness and create a sense of urgency, saying things like, "Content is king, whoever has the most content  wins, its either going to be you or your competitor.", "if you are not creating new content for your site you will lose your competiveness", "Your competition is doing this", "Where are you spending your advertising $$$, Print ads are not working for many of my clients", "Yellow Pages…  Yellow Book (depending on your location) aren't working any more".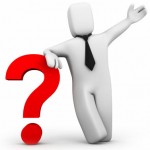 I have even sighted trends I was seeing before they became widely accepted, "Write blog posts, they will start showing up in the Search Engines", "obtain links from your affiliates back to your site using specific 'Keywords', the Search Engines are using them to help identify 'Sites of Value' ", "The posts you make on FaceBook and Twitter are influencing the Search Engines"…
* * * * * * * * * * * *
When I first started telling you about these trends, they were things I was noticing, after six months went by they became facts supported by all of the big names in S.E.O.
* * * * * * * * * * * *
So, if you want to know what we are doing now…
Over the last 3 months I have been talking about Optify.
We always use products first before we suggest anything to you or any of our other clients. So when we started to recommend Optify it was because we had used it first ourselves and found it to be worth the effort and price.  That's right, you read that correctly EFFORT and PRICE.
First off, Optify is helping provide REAL RESULTS!
All accomplished by keywords and optimizing web page content. Recently I checked on the progress of one of my clients who had used Optify for about a month.
Here are the specifics:
Before:
Top keywords used by visitors to find and come to their website were all generic for the company name or person working for the company.
After:
Top keywords used by visitors were need/product/service specific.
* * * * * * * * * * * *
"HUNTING" for qualified Search Engine traffic.
* * * * * * * * * * * *
If prospects already know the name of your company or someone who works for you, you want to focus your efforts  promoting products and services to meet their specific needs.
So to put this all in perspective…
The more (keyword focused) content on your site you have the more you can drive targeted traffic to your site through Search Engine Result pages obtaining as a result HIGH QUALITY PROSPECTS. This is why I have talked about, encouraged and provided free tools to help you add content to your site, "Value added Content".
Use a tool like Optify to fine tune your site and EVERY PAGE to be Keyword focused.
Utilize FaceBook and Twitter as a source of information to your social sphere of influence.
You have the products and/or services so do the three things listed above and you will start seeing a difference in the keywords used to come to your site and you will start seeing an increase in sales.
Optify's professional service sells for $500 a month…  Yea, I know, even for those with an advertising budget, this may seem steep!
But the results we have seen and experienced make this a small investment, plus we provide "One on One" coaching
B.T.W. I only checked a handful of keywords for the client I spoke of above, and as you know SEO is a moving target based on what keywords are popular now, but of those keywords we are working on, they landed on the first page of Google's, Search Result page…
This was dramatic since the keywords we are targeting are new and the website was not ranking for them previously.
Single website page ranked in the  1st position for one keyword
Two pages ranked in the 3rd position and two pages ranked in the 5th position for two separate keywords
Single page ranked in the 9th position for one keywords
Single page ranked in the 10th position for one keywords
Single page ranked in the 11th position for one keywords
Under one of the keyword searches, their site showed up twice as a search result and their direct competition has started to lose their position of prominence.
I have seven clients I am working with now on this, we  are offering in addition to the Optify Professional Service, One on One Coaching and some special incentives to a limited number of NEW clients.
As always, I am here to help you succeed and am dedicated to letting you know and use what I find that  works to help you along the way.
To Your Success!
-Kit
Kit Creighton
iWebbIt
(O) 302.725.0624
(E) Kit@iWebbIt.com
(WS) www.iWebbIt.com