So many of us farm out tasks to receptionists, assistants, team-mates, a spouse, intern…  Those tasks you know need to be accomplished but, those you just don't have time for.
It's part of our busy life, too much to do and certainly not enough time.
The downside from what I have seen is when we carry this same approach into our relationships and most visibly, Social Networking.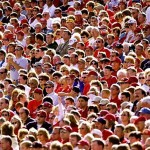 I think you accomplish much more with Social Networking when it is personalized. You specifically interacting or having an exchange with others. That is certainly where you develop trust with others and they with you, where you start to understand similarities among people you are connected with.
It started for me with FaceBook, where I think my first inclination was, "How do I promote…." to my friends. On Twitter I was really stumped because I had the hardest time trying to fit my promotion into 14o characters…
Even though I think for those of us who use FaceBook and Twitter for branding purposes, it is about sincerely being involved with people we have created connections with.
Taking a minute to
Congratulate people or businesses on their successes or achievements !
Contribute to the passions of others
Be passionate about what interests you
So let me transition into a couple of things I have learned about over the last couple of weeks:
Chris Rowe:
I have watched Chris Rowe for at least six months now and he has some great videos and approach with everyone he works with.  He recently took a new position with 
Real Estate Mortgage Network
, there is not yet a lot of information at that link, but you can certainly hook up with him at 
www.facebook.com/DELoanMan
Congratulations Chris on your new position. You are superb at building relationships and am sure you will be a huge success!
Kelli Johnson a client of several years:
Kelli is an "Over Comer", nothing can defeat this woman. She is determined and focused…  I am sure you know someone just like her.  She recently opened an
Tommy and Connie Cooper – long term client.
I have found that many people who have websites want more traffic, want better rankings on the search engines and for the most part (did you read that, for the most part), don't either want to spend the time or the money to get where they want or need to be. Tommy and Connie made a conscious decision to invest both. Being in the real estate business they understood it would benefit both themselves and their clients when they became more visible through the search engines, but also, FaceBook and Twitter.
Because of their  investment they are succeeding, their
Lewes Delaware real estate
activity is hopping… They are being seen more now on Google, Yahoo and Bing because their website (
www.Team-Cooper.com
) has better rankings, better rankings than they have ever had; more traffic than they ever had.
Congratulations on your focused effort, staying with what works, being consistent and thoughtful!
I decided awhile back to start focusing on success stories, I hope you will contribute here of some you know of and I'd like to share them here and within the iWebbIt FaceBook page here:
http://FaceBook.com/iWebbIt 
My last congrats goes out to Optify:
Optify is one of the vendors I work with. It is always a good confirmation when your vendors are being recognized for the good things they are doing… :- )
They were recently recognized as one of the Top 100 Best Companies to Work For…  Congratulation!
OK, well there will be to come. If you have a story or some one you want to recognize, please let us know…
To your Success!
-Kit