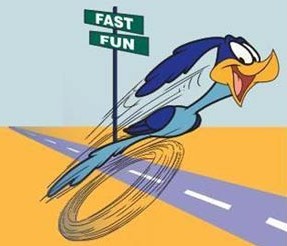 I often look for ways to increase my internet speed. In fact over the years, I have purchased more bandwidth, more expensive plans from Comcast/Cox/Verizon.
My most recent find was completely by accident when I was trying to solve a specific problem. I have Comcast internet at home and as you probably already know I have my own website (domain name) which means I send my emails using my own email address.
The problem for the most part is unseen, but here it is. Internet Protocol requires you to have a static IP address from where you send your email. Comcast offers a business account which comes with a static IP address. This would certainly solve the problem but then you have the cost to deal with monthly. They don't sell static IP's to residential accounts.
My problem was solved by using www.MyStaticIP.com .
I got a Static IP Address along with a HUGE Bump in Internet Speed.
Internet Speeds went from 25 MBPS to over 94 MBPS
I put my wife's computer on this service and she experienced the same thing…
They have a Free Trial, so you can see the results for your self.
Before you install the service, go to SpeakEasy for their Internet Speed Test
You want to make sure you get the before and after results to compare.