We were introduced to Optify by the people we consider to be the SEO Elite; the people at the top of the Search Engine Ranking dilemma.
Here is a link to watch a video conference we were apart of: Webinar: The Convergence of Social Media and SEO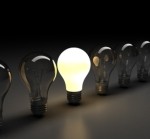 Although this webinar is almost an hour in length, it has great insight into the affects FaceBook, Twitter and similar social networks have on your website's Search Engine Rankings.
This was the jump off point for us in using Optify to help our SEO clients optimize their site(s) with an affordable seo tool. Watch the video, consider your existing search engine optimization strategies; then call us and let us answer your questions, show you specific results and wow you with our outrageous offer!
-Kit
Kit Creighton
iWebbIt
(O) 302.725.0624