In a move that  further strengthens the impact Social Networking/Media has on what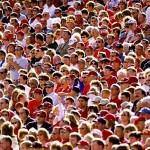 Search Engines deliver through their Search Result pages, Google Acquired PostRank .
So as of today, it looks like Google and PostRank are working out the delivery of their services. Until further notice you can't purchase any services from PostRank, they have turned off their product/service offering pages. The Google acquisition was announced June 3rd 2011.
From what we were able to gather from the information pages, PostRank has some great services to you understand your reach and influence. The problem though right now is all of the pages providing specifics and the ability to sign up or use their service have been dis-engaged. I am guessing Google is moving somethings around.
Stay tuned though, if Google is involved you know there is more to come!
Kit